2019 Finalists
Dr Gabby Atlas - Insulin Allergy
Dr Shan Balachandran - MODY: under-diagnosed and under-appreciated*
Dr Jessica Disler - Insulin resistance in type 1 diabetes mellitus – mechanisms and treatment strategies
Dr Kate Flentje - Use of Sodium Glucose Cotransporter Inhibitors in Type 1 Diabetes: Risk of Diabetic Ketoacidosis, a case study and review of the literature
Dr Dilan Seneviratne Epa - Managing hyperglycaemic emergencies – To be, or not be glucocentric?
2018 Finalists
Dr Rahul Barmanray - Aspirin(g) To Cardiovascular Protection*
Dr Amy Harding - Fracturing in Diabetes: More Common Than You Think
Dr Alicia Jones - Continuous Glucose Monitoring: The Highs And The Lows
Dr Sarah Qian - High and Dry: Managing Diabetes In End Stage Renal Failure
Dr Dilan Seneviratne Epa - Unrecognised Glucocorticoid-Induced Hyperglycaemia In Outpatients: Promoting Safer Prescribing
Dr Sylvia Xu - The Low Carbohydrate Diet in Type One Diabetes: Fad Or Factual?
2017 Finalists
Dr Rahul Barmanray - Getting in the Game: Type 1 Diabetes Management in the Digital Age
Dr Shamil Cooray - Managing a HNF1A-MODY family: management issues through the lifespan*
Dr Dahlia Davidoff - To Stress or Not to Stress? – Screening for coronary artery disease in the asymptomatic patient living with T2DM
Dr Matthew Hare - Over-medicalising pregnancy or preventing harm to women and children? A review of diagnostic criteria and treatment targets in gestational diabetes
Dr Lan Lan - Management of patient with Type 1 diabetes and obesity
Dr Kristina Mcdonnell - Review of dietary guidelines for pre-gestational and gestational diabetes
2016 Finalists
Dr Jasna Aleksova - HIV, diabetes and autoimmunity
Dr Anneke Graf - Hypoglycemia
Dr Shanal Kumar - Management of Type 2 Diabetes in Cancer Patients Requiring Glucocorticoids
Dr Barb Paldus - Exercise leading to extra fries -navigating through the dilemma of managing T1DM during sport*
Dr Eleanor Thong - Diabetes and bone health
Dr Anna Watts - Severe gastroparesis in patients with diabetes
*Best Presentation Award Winners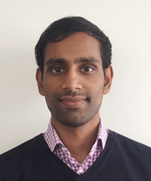 2019 Best Presentation: Dr Shan Balachandran 'MODY: under-diagnosed and under-appreciated'
Dr Shan Balachandran is an Endocrinology trainee at The Alfred Hospital. He has previously worked with the Endocrinology unit at Eastern Health. He has a keen interest in the fields of diabetes and thyroid disease and looks forward to gaining further exposure in general endocrinology as he completes his training.
Case Summary:
A 23 year old woman is diagnosed with diabetes mellitus by her General Practitioner. Her HbA1c is 10.0% at diagnosis and an OGTT demonstrates a 2 hour plasma glucose of 19.8 mmol/L. There is no history of ketosis and GAD/IA-2 antibody testing is negative. Family history is significant for diabetes mellitus with onset at an early age – her sister was diagnosed with diabetes at age 21 years and her mother at age 27 years. Her maternal grandmother also has a diagnosis of diabetes mellitus, however the age at diagnosis is uncertain. She is overweight with body mass index 28.6 kg/m2. There are no other clinical features to suggest a secondary cause for her diabetes mellitus. In light of her young age and strong family history on the maternal side, a diagnosis of Maturity Onset Diabetes of the Young (MODY) was considered and genetic testing was undertaken.
Discussion:
Diabetes mellitus, particularly type 2 diabetes (T2DM) in younger individuals is being more commonly encountered in modern day clinical practice. As a consequence, it is inevitable that subtypes of diabetes such as Maturity Onset Diabetes of the Young (MODY) be increasingly considered. MODY is a genetically heterogeneous group of autosomal dominantly inherited monogenic diabetes disorders characterised by pancreatic beta cell dysfunction and impairment of insulin secretion. It is thought to be an under-recognised entity with Australian data suggesting a prevalence around 0.24%. MODY is characterised by an early onset of diabetes and lack of clinical and biochemical features of insulin resistance or autoimmunity. Features found best to discriminate MODY from T1DM include lower HbA1c, parent with diabetes, female gender and older age at diagnosis. Those best discriminating MODY from T2DM, a more challenging problem in clinical practice, are lower HbA1c, parent with diabetes, female gender, younger age, lower BMI and not requiring treatment with oral hypoglycaemic agents or insulin. A UK-based prediction model, incorporating these clinical characteristics to calculate a post-test probability for MODY and help guide consideration of genetic testing. Australian data differs in that whilst this prediction model may be helpful in certain patient groups, it is less effective in those of non-European backgrounds, reducing its utility in a multicultural cohort, consistent with further evidence in non-European populations. Accurate diagnosis allows prompt and appropriate treatment based on the subtype of MODY. Implications on family members and pre-pregnancy counselling are also important. Despite advances in genetic testing with Next Generation Sequencing, cost remains prohibitive and is a key barrier to higher case detection rates. Selection of patients for testing is a challenge compounded by the relative clinical heterogeneity within subtypes of MODY and limitations of previously described prediction models. Further research is required to help delineate clinical characteristics or biomarkers that may aid in identifying MODY in younger individuals with diabetes, particularly in those of non-European background.
---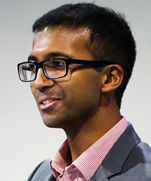 2018 Best Presentation: Dr Rahul Barmanray 'Aspirin(g) To Cardiovascular Protection'

Dr Rahul Barmanray is currently a final year endocrinology advanced trainee in his first year of a PhD at the Royal Melbourne Hospital. His topic is: "Investigating the relationship between adverse glycaemia and clinical outcomes in hospital: 'Connecting glucose to infection'". He is also an Education Fellow of the Australian Diabetes Society and enjoys developing diabetes curriculum for junior doctors. Post-fellowship he plans to pursue a career as a diabetologist clinician-researcher.
Case Summary:
Abel is a 67 year-old community-dwelling retired shopfitter who has had type 2 diabetes for the last five years. He has an HbA1c of 6.9% (48mmol/mol) on metformin 1g PO BD, gliclazide MR 60mg PO mane, and more recently dapagliflozin 10mg PO mane. He currently suffers from no diabetes complications and his microvascular complication screening is up to date. His co-morbidities include dyslipidaemia, vitamin D deficiency, and obesity, and he takes no additional medications. He leads a fairly active lifestyle, tending to his large regional property and playing golf a few times per week. He is managed by his GP who has referred him to the regional public endocrinology clinic as he is concerned about his cardiovascular risk and is seeking specialist advice on primary prevention of cardiovascular disease.
Discussion:
Type 2 diabetes is a major cause of cardiovascular morbidity and mortality worldwide. While the role of various interventions in both the treatment of prevalent cardiovascular disease in this population and the secondary prevention of future events is well-established, primary prevention is a more controversial area. A large 2009 meta-analysis by the Antithrombotic Trialists' Collaboration found that across 6 trials including 95,000 individuals at low average cardiovascular risk the use of aspirin gave a 12% reduction in vascular events, driven by a reduction in non-fatal myocardial infarction. However, more recent study results have not been as promising. This has led to the current Grade C recommendation of aspirin for primary prevention of cardiovascular disease in patients with diabetes and increased risk of this in the prevalent major society guidelines. Aspirin's role in the primary prevention of cardiovascular disease in patients with type 2 diabetes is unclear. The present research will summarise the significant research on this important topic to date in the context of the pathobiology of aspirin and diabetes, with a view to understanding and critiquing the evidence base behind contemporary major society guidelines on this issue.
---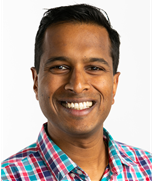 2017 Best Presentation: Dr Shamil Cooray 'Managing a HNF1A-MODY family: management issues through the lifespan'

Dr Shamil Cooray is an Endocrinologist with clinical appointments at Monash Health and Alfred Health. He is also a PhD candidate at the Monash Centre for Health Research and Implementation at Monash University. His PhD research program focuses on developing a prognostic prediction model for related pregnancy complications. He is currently undertaking a Clinical Research Fellowship at the Barts Centre for Women's Health at Queen Mary University London.
Case Summary:
A 31-year-old male is referred to the diabetes clinic following attending the emergency department, where he was found to be hyperglycaemic after presenting with a 3-week history of visual disturbance. He had been diagnosed with diabetes when he was 19 years old but had not required treatment and was lost to follow-up. There was no history of weight loss nor excessive tiredness but some polydipsia and polyuria. He had a significant family history of diabetes with his mother and maternal grandfather diagnosed with the condition at approximately 21 years of age. Subsequent investigation revealed low-normal serum c-peptide and serum insulin with a random venous blood glucose of 11.9 mmol/L, negative IA2 and GAD antibodies and a HbA1c of 8.5% with no prior insulin therapy. Genetic testing revealed heterozygosity for a novel mutation variant of the ABCC8 gene, and heterozygosity for the HNF1A mutation consistent with a diagnosis of HNF1A-MODY (MODY 3), confirming a monogenic form of diabetes with autosomal dominant inheritance. On follow-up, excellent glycaemic control was achieved with metformin.
Discussion:
Maturity-Onset Diabetes of the Young (MODY) is a heterogeneous group of disorders caused by mutations in genes related to beta-cell function. Although rare, greater than 80% of cases may be undiagnosed or misdiagnosed. Indeed, amongst a diabetes clinic population, there are likely to be a few patients incorrectly labelled as having type 1 diabetes (T1D) or young-onset type 2 diabetes (T2D). A correct diagnosis of MODY is vital because it: 1) informs precise treatment to match the physiologic defect, 2) informs prognosis including the risk of complications, 3) directs screening and early diagnosis of affected family members and 4) may have implications on fetal growth in pregnancy. Correct diagnosis is a challenge due to the small numbers of patients with MODY relative to a large number of patients with T1D or T2D and the overlap of clinical phenotypes. The central initial investigations are pancreatic autoantibodies and c-peptide with paired glucose. In individuals labelled as T1D, the absence of pancreatic autoantibodies may be a clue. In individuals labelled as T2D, with a relatively recent diagnosis, the absence of hyperinsulinaemia indicated by a high-normal c-peptide may be a clue. Additional simple laboratory tests, including urinary c-peptide creatinine ratio, the morphology of a standard oral glucose tolerance test and urinary glucose can be helpful. Finally, a clinical prediction tool which integrates readily available clinical characteristics can be used to compute the probability of an individual testing positive for MODY. This tool suggests that the probability of the patient, in this case, having MODY is 75.5% with genetic testing recommended where the probability is greater than 10-25%.
---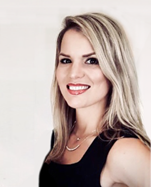 2016 Best Presentation: Dr Barb Paldus 'Exercise leading to extra fries -navigating through the dilemma of managing T1DM during sport
'
Dr Barbora Paldus is an endocrinologist and research fellow at St Vincent's Hospital, Melbourne.  She has a special interest in the management of type 1 diabetes during exercise and a passion for improving the lives of people with type 1 diabetes by leveraging innovative technologies.  As a sports and technology enthusiast, she is currently completing a PhD through the University of Melbourne focusing on improving artificial pancreas (closed loop insulin delivery) performance in type 1 diabetes during exercise. 
Case Summary:
Daniel is a 16 year old male with type 1 diabetes mellitus (T1D) who presented for review at the Young Adults with Diabetes Clinic at a rural hospital. In addition to T1D managed on a Medtronic insulin pump, Daniel also has obesity with a BMI of 32.6.  After much encouragement to start exercising to help with management of his weight, Daniel attends for advice on management of his insulin pump during exercise. Daniel has been overweight since he was a child and a sedentary lifestyle and poor diet has contributed to ongoing weight gain.  Daniel has not been participating in any formal exercise other than during physical education classes at school.  During these classes he removes his pump and commonly struggles with hyperglycaemia immediately post exercise and delayed hypoglycaemia requiring overnight snacking.  Daniel is now in the preparation phase of a weekly exercise regimen including soccer and bike riding.  His main concern surrounds the management of his insulin pump during exercise in view of his previous struggles with exercise related hyper- and hypoglycaemia. 

Discussion:
Due its many benefits, exercise is commonly encouraged in patients with diabetes however, due to glucose variability, exercising can prove to be quite a challenge.  The physiological effect of exercise on glucose control is complex and thus multiple factors need to be considered in the development of individualised T1D management plans.  These include the type of insulin management regimen, the type of exercise such as aerobic, anaerobic or mixed, the intensity of the exercise (percentage of VO2 max), the psychological stress associated with competitive sport as well as the timing of the exercise in relation to meals and insulin administration.  Studies have shown different types of exercise invoke different hormonal responses and thus affect glucose levels differently.  Aerobic exercise such as jogging, swimming and moderate intensity cycling, generally leads to a decrease in glycaemia, anaerobic or high intensity exercise generally leads towards an increase in glycaemia and mixed exercise is associated with glucose deviation in either direction albeit more stabilised.  Insulin adjustment needs to be made leveraging knowledge of the physiological effects of the type of sport in question coupled with the pathophysiological responses that occur in T1D.  Although limited, there have been a number of studies and guidelines published with recommendations for best practice management of T1DM during exercise and help address many of the issues that patients such as Daniel encounter.