ADS Publications

Please click on the links below to download and view the following ADS publications:-

Driving and Diabetes
Gestational Diabetes Mellitus
National Evidence Based Clinical Care Guidelines for Type 1 Diabetes in Children, Adolescents and Adults
Routine Glucose Control in Hospital
Enhancing Your Consulting Skills - Now available for download online

"Enhancing Your Consulting Skills: Supporting self-management and optimising mental health in people with type 1 diabetes" is designed for trainees in Adult Endocrinology, their supervisors and other interested health professionals. The resource includes topics such as information giving, health literacy, facilitating practical skills acquisition, and promoting behaviour change. It also explores the emotional, psychological and psychiatric issues that can impact on the quality of life of people with type 1 diabetes.
"Enhancing Your Consulting Skills" was developed by the Australian Diabetes Society for the National Diabetes Services Scheme. It is now available in electronic format through the ADS website at: [http://diabetessociety.com.au/download-request.asp]. It can be downloaded free of charge for individual use. Please Note that you will be required to submit a request for download and obtain your password prior to receiving the download link. Hard copies of the resource are available from the ADS Secretariat.
---
Publications Endorsed by the ADS
Please click on the link below to download and view the following Austroad & NTC Australia publication:-

Diabetes Management Journal
Diabetes Management Journal (DMJ) is the official journal of Diabetes Australia.
DMJ is the only regular clinical diabetes publication providing:
• Up-to-date, evidence based information
• the latest NHMRC diabetes management guidelines
• best practice management
• news on product development in the management and prevention of diabetes.
As it is a clinical publication access is via password. If you have not been provided a password by your professional association please send a request for the password to our custom publisher: dmj@tangello.com.au with your full name and AHPRA number.
To read previous editions of the Diabetes Management Journal please visit the DMJ Digital Libray.
Assessing Fitness To Drive
The Australian Diabetes Society endorses Endocrinology, Diabetes & Metabolism Case Reports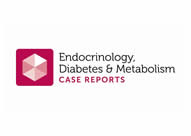 Endocrinology, Diabetes & Metabolism Case Reports is a unique, open access resource that publishes and links together case reports, enabling practitioners to communicate findings, share knowledge and convey medical experiences efficiently and effectively; furthering both medical education and clinical practice.

Australian Diabetes Society members get 25% off the costs of Article Publishing Charges, helping you communicate your findings and support clinical practice for a global audience. (Submit online via edm.bioscientifica.com)

You can also subscribe to EDMCR, to receive the latest published clinical cases.
---
Publications produced in consultation with the assistance of the ADS
Diabetes and Ramadan
Ramadan will begin on Friday 24 April 2020 and ends on Saturday 23 May 2020.. To assist health professionals, religious leaders and people with diabetes who fast during Ramadan, the Australian Diabetes Society (ADS), in conjunction and consultation together with the International Diabetes Federation (IDF) and the Diabetes and Ramadan International Alliance (DAR), have produced the following brochures: