Year

President

Vice
President

Secretary

Treasurer

Council Members

1972

H Breidahl

J Turtle

1973

H Breidahl

J Turtle

D Chisholm, FIR Martin, A Stocks, P Taft

1974-76

H Breidahl

FIR Martin

J Turtle

D Chisholm

R Connolly, T Burgess, A Stocks

1976-78

J Turtle

FIR Martin

F Alford

A Stocks

H Breidahl, T Burgess, P Taft

1978-80

P Taft

A Stocks

F Alford

A Stocks

L Lazarus, P Moffitt, T Welborn

1980-82

A Stocks

F Martin

P Zimmet

T Welborn

P Moffitt, M Silink

1982-84

T Welborn

D Chisholm

G Senator

P Hoskins

F Alford, B Hirschfeld, F Martin, J Oliver,
P Zimmet

1984-86

D Chisholm

F Alford

G Senator

FIR Martin

J Oliver, B Hirschfeld, P Ryan, D Yue

1986-88

F Alford

B Hirschfeld

L Harrison

E Kraegen

G Senator, T Welborn, P Moffitt,
I Caterson

1988-90

L Harrison

G Senator

I Caterson

E Kraegen

J Carter, P Bartley, P Phillips, G Werther

1990-92

I Caterson

E Kraegen

P Phillips

G Werther

P Bartley, J Carter, P Colman,
A Nankervis

1992-94

J Carter

P Bartley

P Phillips

P Bartley

A Nankervis, L Campbell, P Colman,
S Colagiuri, M Dunlop (co-opted)

1994-96

P Bartley

P Colman

S Colagiuri

P Colman

J Couper, M Dunlop, G Stein, G Ward,
P Williams

1996-98

P Colman

M Dunlop

S Colagiuri

P Williams

J Couper, G Ward, G Fulcher,
M Suthers (co-opted)

1998-00

S Colagiuri

P Williams

G Ward

G Cooney

M Suthers, T Kay, J Proietto, L Hoffman

2000-02

P Williams

G Ward

J Proietto

G Cooney

J Flack, T Kay, T Davis, N Petrovsky

2002-04

G Ward  

G Cooney  

T Davis

S Twigg

J Flack, J Proietto, T Allen, M Kamp

2004-06

J Flack

T Davis

M Kamp

S Twigg

T Allen, N W Cheung, A Jenkins, M Febbraio

2006-08

M Kamp

S Twigg

N W Cheung

M Febbraio

T Allen, A Jenkins, J Gunton, A Sinha

2008-10

S Twigg

N W Cheung

J Gunton

A Jenkins

A Sinha, S Andrikopoulos, M d'Emden, J Conn

2010-12

N W Cheung

J Gunton

A Sinha

A Jenkins

S Andrikopoulos, M d'Emden, J Conn, S Zoungas

2012-14
J Gunton
M d'Emden
A Sinha
S Andrikopoulos
S Zoungas, J Conn, G Ross, R Laybutt
Associate Professor Jane Holmes-Walker
was appointed as a Staff Specialist to Westmead Hospital in 1998 and Clinical Senior Lecturer, University of Sydney in 2008.  She completed her PhD in 1999 in mitochondrial DNA mutations and diabetes. She developed a clinical model to improve the process of transition for young people with diabetes and a significant part of her clinical research aims to improve health outcomes for young people with chronic disease.  She has been actively involved in the National islet Transplant Program and promoting its benefits for type I diabetes complicated by severe hypoglycemia and contributed to the application for NFC status for islet transplantation, achieved in 2012. She has been involved at a National level developing guidelines for insulin pump therapy working with experts across Australia. She has contributed to JDRF expert advisory panel for directions in type I diabetes research and was on the local organising committee of the ADS Scientific Program from 2009-2011
Sophia Zoungas - Immediate Past President
Professor Sophia Zoungas (MBBS FRACP PhD) is an academic endocrinologist with a national and international reputation as a clinical researcher in the fields of diabetes and cardiovascular health. She holds the Chair of Diabetes, Vascular Health and Ageing,Monash Centre for Health Research and Implementation, School of Public Health and Preventive Medicine, Monash University. Professor Zoungas isa senior staff specialist in Endocrinology and Diabetes at Monash Health, Victoria where she provides inpatient and outpatient services. She is the current President of the Australian Diabetes Society and Clinical Director of the National Association of Diabetes Centres. In this capacity she directs and supports projects and teaching on diabetes, cardiovascular health, kidney health and health care delivery, as well as advises on clinical epidemiological methods and trial design/conduct/reporting. (Director Disclosures - PDF)
Ross Laybutt - Honorary Treasurer
Associate Professor Ross Laybutt is head of the Islet Biology Group within the Diabetes and Obesity Research Program at the GarvanInstitute of Medical Research in Sydney. His research investigates the mechanisms of pancreatic beta-cell dysfunction and death using animal models of type 1 and type 2 diabetes. His work has identified Id1 as a novel inhibitor of insulin secretion and beta-cell differentiation. Other work has identified a key role of endoplasmic reticulum stress in beta-cell death. Dr Laybutt received his PhD from the Garvan Institute and he undertook postdoctoral studies at the Joslin Diabetes Center, Boston. He has received research funding from JDRF, DART and NHMRC. He has served on NHMRC Grant Review Panels (Project Grant, Career Development Award and Early Career Training Fellowships) and the JDRF Islet Transplantation Program Advisory Committee. He serves on the Australian Islet Study Group (AISG) Committee and was Convenor of the inaugural AISG meeting in 2008. (Director Disclosures - PDF)
Sof Andrikopoulos

Associate Professor Sof Andrikopoulos is a NH&MRC Senior Research Fellow/Associate Professor and Head of the Islet Biology and Metabolism Research Group at the University of Melbourne; Department of Medicine (Austin Health) which investigates the genetic susceptibility of islet dysfunction using animal models of diabetes. This research has led to the hypothesis that increased insulin secretory demand may be a mechanism that contributes to diabetes and that strategies that promote metabolic deceleration may be beneficial. This has clinical implications since a common class of drug used to treat patients with Type 2 diabetes causes increased insulin secretion and in fact may be detrimental in the long term. Dr Andrikopoulos has had grant support from the NH&MRC since 2000, is Editor-In-Chief of the Journal of Endocrinology/Journal of Molecular Endocrinology, was on the editorial board of Journal of Nutrition, Molecular and Cellular Endocrinology and the Journal of Diabetes and its Complications, on the JDRF/Australia Islet Transplantation Program Advisory Committee, has served on NH&MRC Grant Review Panels and the NH&MRC Academy and regularly reviews manuscripts for leading journals in the field including Diabetes and Diabetologia. Dr Andrikopoulos is the Immediate Past President of the Australian Diabetes Society. Dr Andrikopoulos was awarded a NH&MRC Award for Research Excellence in 2008 and a Diabetes Australia Research Trust Millennium Award in 2010.


Jennifer Conn
Associate Professor Jennifer Conn graduated in medicine from The University of Melbourne in 1988. She subsequently undertook specialist training in diabetes and endocrinology at The Royal Melbourne Hospital, Parkville, and The Middlesex and University College London Hospitals in London. She currently works as an endocrinologist in the Department of Diabetes and Endocrinology at The Royal Melbourne Hospital and in the Diabetes Service at The Royal Women's Hospital in Melbourne. Her major clinical focus is diabetes management in the clinic setting, especially in the areas of type 1 diabetes, diabetes in pregnancy and insulin pump therapy. A former secondary school teacher, Jennifer has a strong interest in medical education and is currently a Senior Education Fellow at The University of Melbourne. In 2009, she was leader of a team that won an Australian Learning and Teaching Council award for innovation in curriculum design. Her interests in education include generic medical student and physician trainee education, as well as patient and professional education in the area of diabetes. Jennifer Conn was elected to ADS Council on 26 August 2008.
Jenny Gunton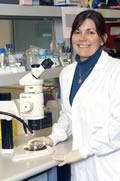 Professor Jenny Gunton is head of the Diabetes and Transcription Factors Group at the Garvan Institute in Sydney, and is an Endocrinologist with a 20% Staff Specialist appointment at Westmead Hospital. The primary research focus of her laboratory is beta-cell function, in Type 1, Type 2 and gestational diabetes. She was elected to Council of the Australian Diabetes Society in 2006.
Michael d'Emden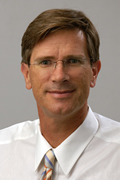 Professor Michael d'Emden graduated from University of Tasmania in 1978. He was a resident and registrar at the Princess Alexandra Hospital in Brisbane before moving to Royal Melbourne Hospital in 1983. He obtained his fellowship in 1985 and completed a PhD at University of Melbourne in 1988. He undertook post-doctoral studies at the University of Iowa, USA for two years before taking up his current position at the Royal Brisbane & Womens Hospital in 1990, where he is now a Senior Staff Endocrinologist. He was appointed the Clinical Chair of the Queensland state-wide clinical network in January 2008. His major clinical interests are diabetes and lipid metabolism. He is an active clinical trialist. He serves on several national advisory boards has been on the International Management committees of the several studies, including the FIELD and ASPEN studies. He also has a major interest in computers and their use to enhance medical practice. He has been appointed the Medical Director of Extensia Pty Ltd, a leading developer of shared electronic health records and interactive health services directories.  

Ashim Sinha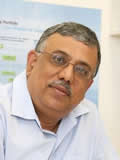 Associate Professor Ashim Sinha is the Director of Diabetes and Endocrinology at the Cairns Base Hospital and Diabetes Centre, Associate Professor and Senior Research Fellow at James Cook University. Member of the Queensland Health Statewide Steering Committee on Diabetes.  He is the Director Of Physician training in Cairns, Member of the Expert Advisory Group of the RACP ATSI Health Committee and Member of the QLD Statewide Diabetes Steering Comm  His major clinical and research interests are in Diabetes and Indigenous health. He has previously been on the organising committee of the ADS meeting in Cairns in 2000 and joined the ADS Council in 2006.
N Wah Cheng

Associate Professor N Wah Cheung is a practising Endocrinologist, who is also involved in basic, clinical and public health research. His main areas of interest are diabetes in pregnancy, the prevention of diabetes, and the management of diabetes and hyperglycaemia in hospital. He is currently the Chairperson of the National Association of Diabetes Centres, and a Director of Diabetes Australia. He works as an Endocrinologist at Westmead and Nepean Hospitals, in Sydney, NSW.

Alicia Jenkins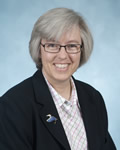 After completing her medical degree (University of Melbourne, 1983), Associate Professor Alicia Jenkins undertook endocrinology training in Australia and the UK and Ireland, and an MD related to diabetes complications. After seven years full time research in the USA she returned to the University of Melbourne in 2000, where she is now an Associate Professor in the Department of Medicine, St Vincent's. Her group's research interests relate to the prediction, prevention and underlying mechanisms of the vascular complications of diabetes. She also does clinical work in the Diabetes Clinics at St Vincent's Hospital and the Royal Children's Hospital (Melbourne), in the Department of Medicine insulin pump clinic and the Lipid and Vascular Disease Risk Factor Clinic. Her clinical practice and research interests include the use of diabetes-related technologies. She is also actively involved in endeavours to improve diabetes care in developing countries through Insulin For Life (www.insulinforlife.org).
Stephen Twigg

Professor Stephen Twigg graduated in Medicine with first class honours from The University of Sydney in 1988. After undertaking medical specialist RACP training in Endocrinology at Royal North Shore Hospital, Sydney, he then completed a PhD studying growth factors in 1998 at the Kolling Institute of Medical Research, RNSH. In 1999, he commenced a NHMRC sponsored Postdoctoral Fellowship at Oregon Health Sciences University, USA, studying the role of growth factors in diabetes complications. At that site he also attended clinics managing children and adolescents who had diabetes. Following his return in 2001, he held a Senior Lecturer position in the Discipline of Medicine, The University of Sydney, being promoted to Associate Professor in 2006, and in 2003 he commenced as a senior staff endocrinologist at the Diabetes Centre and Royal Prince Alfred Hospital in Sydney. Steve's main research focus is in diabetes complications, in particular the role played by blood glucose and growth factors in the development of diabetes complications, and in regulating these factors to improve clinical outcomes. As a physician scientist with over 80 peer reviewed publications, he has competitive basic and clinical research funding from NHMRC, Diabetes Australia Research Trust, and Juvenile Diabetes Research Foundation International. He provides leadership to the diabetes community and profession in his functions as Vice-President of the Australian Diabetes Society, and is an honorary Board Member of Diabetes Australia Ltd, and Chair of the Specialist Advisory Committee in Endocrinology of the Royal Australasian College of Physicians. He also provides service on a NHMRC and a Juvenile Diabetes Research Foundation International grant review panel, and he chaired the Endocrine Society of Australia Annual Scientific Meeting Program Organising Committee from 2004-2006. He has delivered invited talks on diabetes in China, Japan, Malaysia and the Philippines as well as at the American Diabetes Association and the International Diabetes Federation triennial meeting, in South Africa. Editorial roles include Diabetes Management Journal Clinical Endocrinology, and the Journal of Cell Communication and Signaling.
Maarten Kamp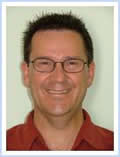 Associate Professor Maarten Kamp is an endocrinologist with a longstanding interest in diabetes. His current appointments are Senior Director of the Clinical Practice Improvement Centre and Acting Executive Director, Reform and Development Division in Queensland Health, and Associate Professor at the University of Queensland. Maarten is President of the Australian Diabetes Society and an Executive Board member of Diabetes Australia. He Chairs the Medical Education and Scientific Council of Diabetes Australia. He was previously Chair of the Health Care and Education Committee of Diabetes Australia. He is a member of the Steering Group for the NHMRC type 2 diabetes guidelines and is on the Expert Advisory Group for the type 2 diabetes primary prevention guidelines.
Mark Febbraio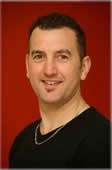 Professor Mark Febbraio is a Principal Research Fellow of the National Health and Medical Research Council of Australia and is the head of the Cellular and Molecular Metabolism Laboratory at the Baker Heart Research Institute (BHRI), Melbourne Australia. He has published over 130 peer reviewed papers with ~4000 citations in journals including Nature Medicine, The Journal of Clinical Investigation, Cell Metabolism, PNAS and Diabetes. His laboratory is focussed on understanding cellular and molecular mechanisms associated with lipid-induced inflammation and insulin resistance. He has won prizes at international, national and institutional levels including the A K McIntyre Prize for significant contributions to Australian Physiological Science (1999), and the Colin I Johnson Lectureship by the High Blood Pressure Research Council of Australia (2006). He is on the Editorial board of Diabetes, The American Journal of Physiology Endocrinology & Metabolism, Cell Stress and Chaperones, Exercise Immunology Reviews and Journal of Applied Physiology. He is on The Council of The Australian Diabetes Society and is currently the Honorary Treasurer of this Society.
Terri Allen

Associate Professor Terri Allen is a full-time researcher with an emphasis on diabetic complications. Her main areas of interest are animal models for diabetic atherosclerosis and nephropathy. She is a NHMRC Senior Research Fellow at the Baker IDI Heart and Diabetes Research Institute in Melbourne and is the Program Co-ordinator for the JDRF Centre for Diabetes Complications Program (Melbourne). She has been the chair of Program Organising Committees for the ADS for the last 4 years and instigated the Pincus Taft Young Investigator Award oral session. She has been an ADS council member for the last 6 years. She is also a member of the Scientific Affairs committee and the Diabetes Australia Research committee.